I start off somewhat sane during release month. It's filled with to-do lists that includes pre-proofing, final-proofing, final-final-proofing, formatting, promotion and graphic making. And then at some point I realize I'm putting out a book. ME. Yes, it's gone through crits, betas and edits, but WHY DID PEOPLE LET ME THINK THIS WAS A GOOD IDEA??!!!!
These thoughts are usually followed by something like this: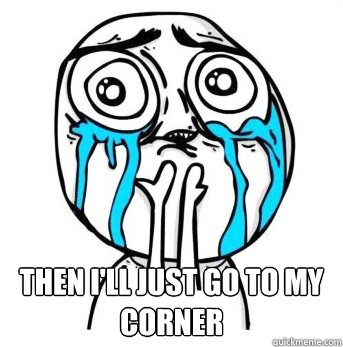 Then I give myself a nice good slap, because 9 times out of 10 I have another proofing I need to go through. And that usually ends with me finding at least three more mistakes even though six million people have read over it. I am sure there's at least five I just didn't see. I decide I'm not going to release the book because this whole self-publishing thing is a delusional dream some jackass made up to make money, and I totally fell for it. I can't write myself out of a brown paper bag. WHY DID PEOPLE LET ME THINK THIS WAS A GOOD IDEA????!!!!
And then we're back to this: 
I finally come to the stark realization that I've told people about this release and there's no backing out of it. Reluctantly when I've completed everything on my to-do list I start to upload. Then the refreshing to see if the page is live begins. At some point I'm put out of my misery when the first sale comes in.
After that I make promises to never do it again. Ever. Ever. Until the next edits come in…
How do you deal with release crazy?